UA is a known leader in environmental sustainability and they needed a way to communicate the impact of their efforts. Working with numerous departments across campus we crafted a visual mapping tool for users to locate and learn about UA sustainability projects, programs and features created by staff, students, and faculty. Since the issues associated with sustainability are diverse, we designed a system that visually organizes the content in a contextual way making a meaningful experience.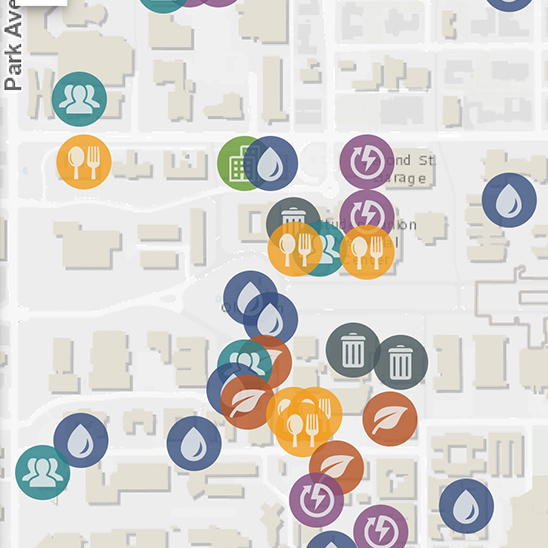 The map provides a visual and spatial method to locate and obtain information about sustainability at the UA.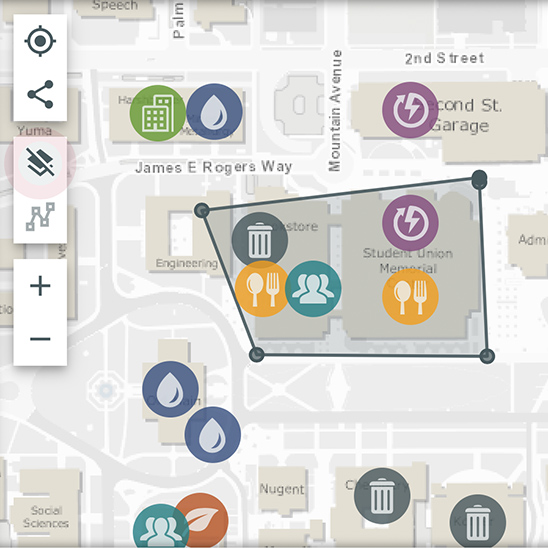 Navigate, capture, zoom and share details that are located on the map.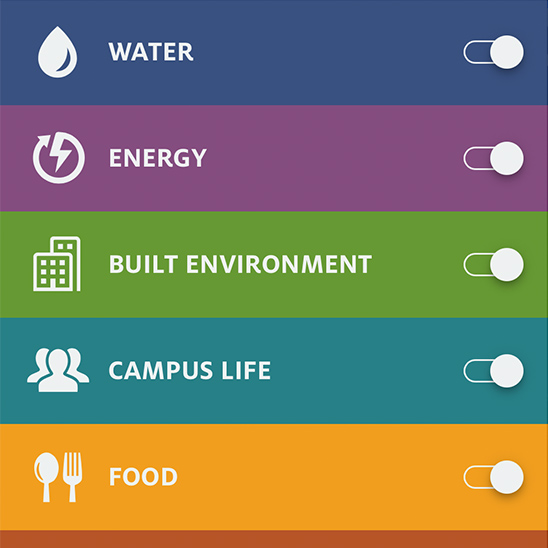 Sustainability themes are color-coded and made accessible with unique icons which can quickly be turned on and off.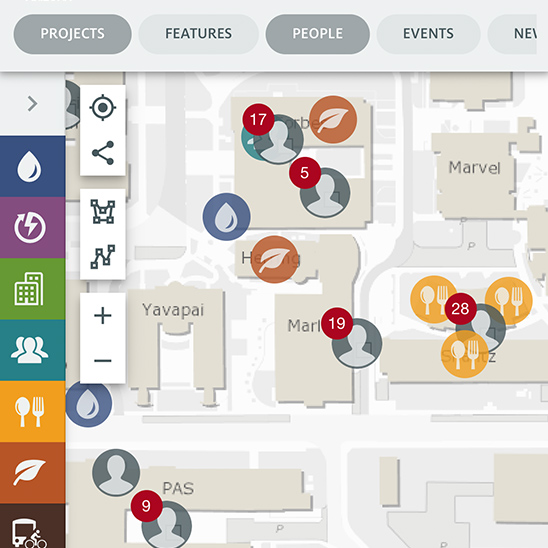 Content displayed as layers is clearly organized and always accessed in the header.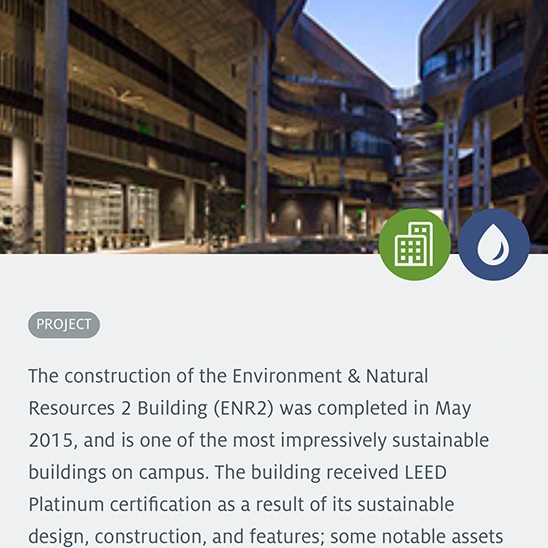 Fly-out panel delivers relevant details about selected map pins.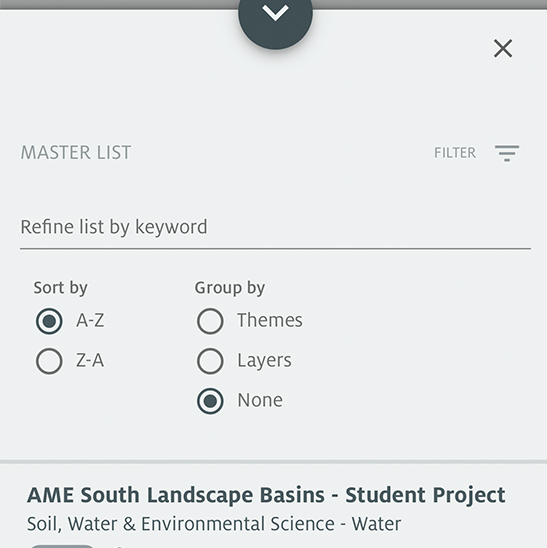 Refine content displayed in the panel so the user can quickly find what they're looking for.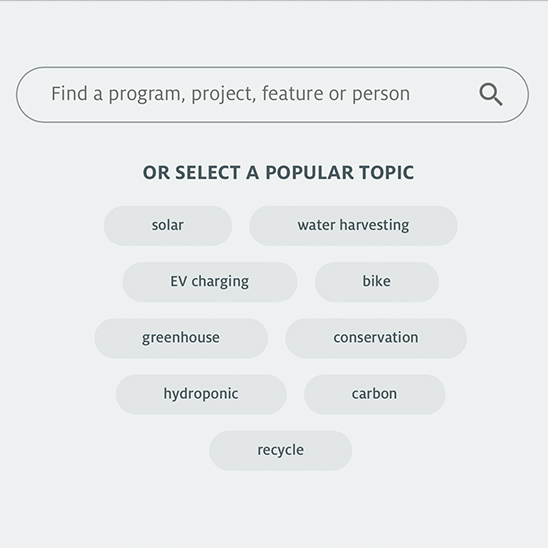 Quick links to popular topics are only a click away while the keyword input delivers relevant results.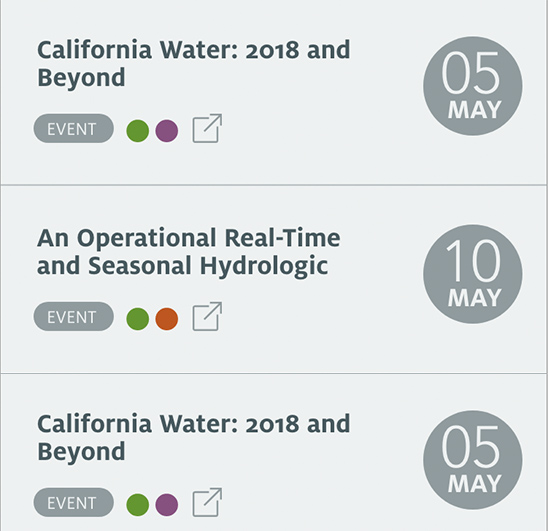 Locate events related to sustainability across campus so users won't miss a thing.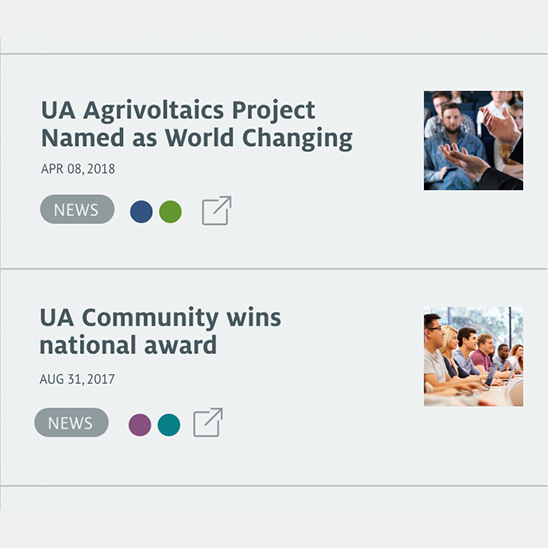 Stay in the loop and see where news stories about sustainability are happening.
Responsive design: