Explore stories on a map from this conservation network as they work across the globe to help species in peril while training conservation leaders of tomorrow.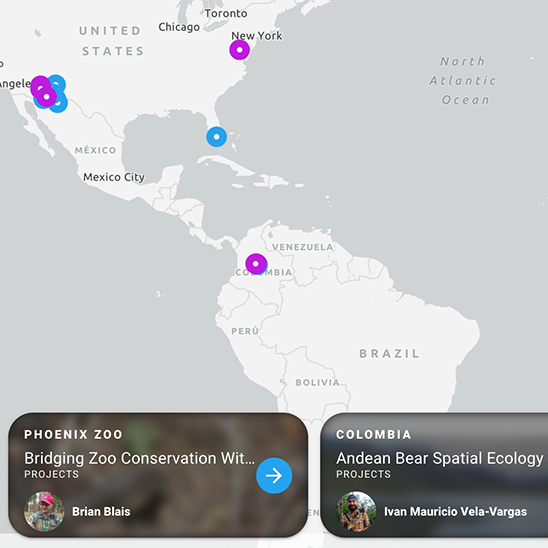 Locate where graduate students are working on solutions to conservation challenges in rare, degraded or threatened ecosystems in over 30 countries. Each story is an snapshot that builds a bigger picture of their efforts.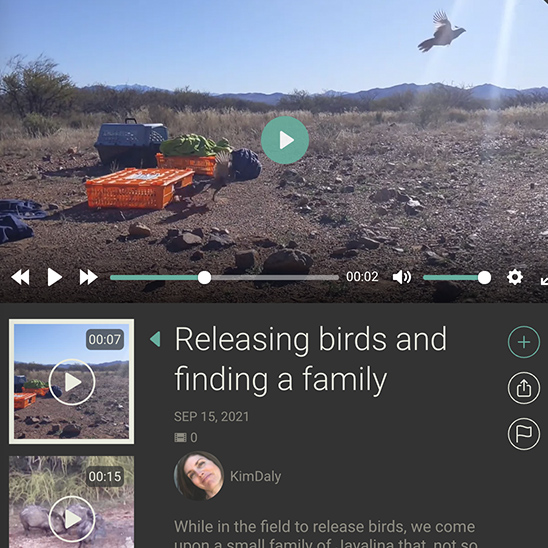 Partnered with Filmstacker to empower students to document their work and tell their stories through video. This video journaling communicates their objectives and challenges in a very authentic way.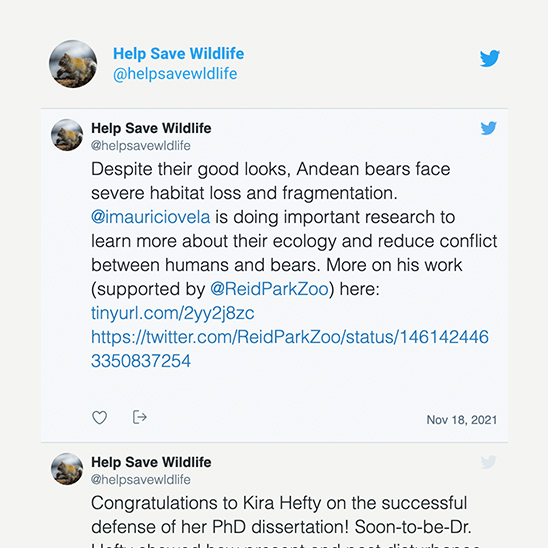 Part of making a difference is the effective communication of their science through digital and print media, podcasts, social media, public and scientific conference presentations and scientific publications.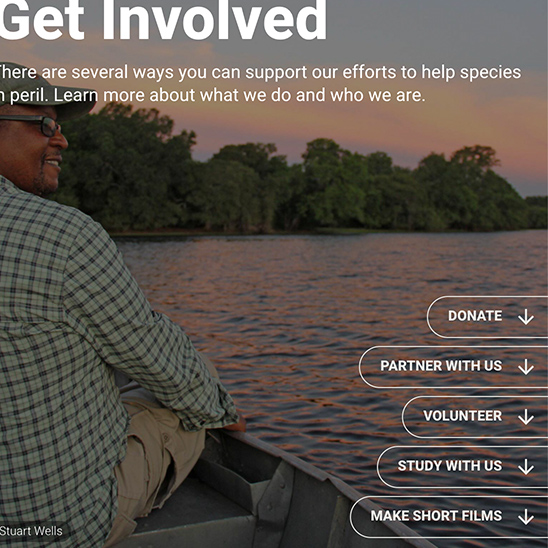 Graduate students, research groups, land management agencies, NGOs, and the public can easily get involved from one central place.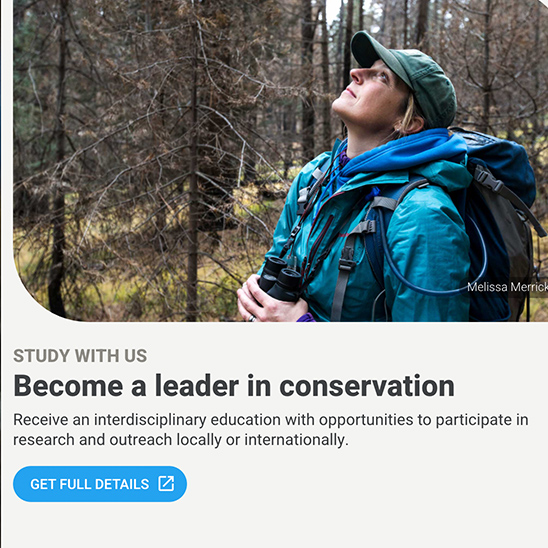 Students can receive interdisciplinary education with opportunities to participate in research and outreach locally or internationally by applying to the Department of Zoology & Physiology at the University of Wyoming.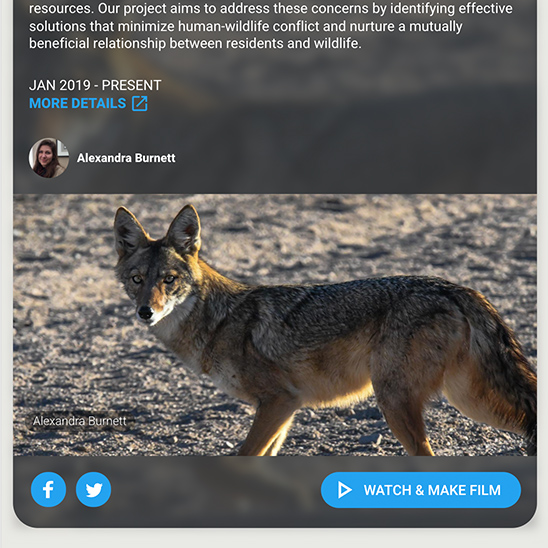 Financial support from donors is critical, so we partnered with the University of Wyoming to leverage their payment gateway making it easy to process funds. Each donor receives a personal thank you video from a graduate student they are helping.
Responsive design: